Director's desk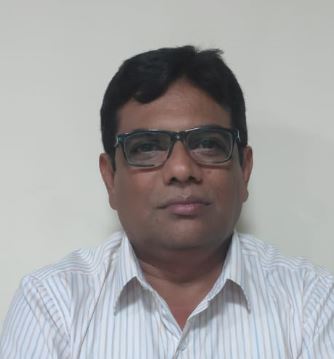 Welcome to NIELIT Kolkata, one of the oldest Centres among all 35 NIELIT offices in the country and a paradise of learning in the field of Information, Electronics and Communications Technology (IECT) resulting in Digital Literacy, Skill Development and Capacity Building towards a Digital Society.
Our Vision is "to be the leader in the development of industry oriented quality education and training and be the country's premier Institution for examination and certification in the field of Information, Electronics and Communications Technology (IECT)".
As a committed and dedicated institute, our aim is to provide quality computer training/services that exceed the expectation of our students. We offer various courses starting from Digital Literacy courses (ACC, BCC, CCC, CCC Plus, ECC, etc.) to specialised courses (Multimedia Animation Technology 'O' Level, ESDM, etc.) as per industry demand leading to skill development in the area of IECT.  Our Centre is also reaching out in rural areas by implementing the Capacity Building initiative of NIELIT for weaker section of the society, funded by Govt of India. There are 49 Accredited Centres and 315 Facilitation Centres; and 37 Training Partners of ESDM Programme in different districts of West Bengal. NIELIT Kolkata has trained and certified above 37,000 students during the last financial year and is targeting to increase the outreach.
We aim to start clusters of the Centre of Excellence at our beautiful new Campus of Salt Lake in new areas of Data Analytics, Cyber Securities, Multimedia and Animation Technologies and Nano Technologies. Several collaborative research activities, case studies and Turnkey Consultancy projects are planned that could solve some problems of the region and the nation. We also aim to impart R&D activities to the youths in the areas mentioned.
The Kolkata Centre has been entrusted with execution of the national level project on "Computerization (software development and data processing) of Agriculture Census 2015-16 and Input Survey 2016-17" by the Department of Agriculture, Cooperation & Farmers Welfare, Ministry of Agriculture & Farmers Welfare, Govt of India, which conducts Agriculture Census in the country at five yearly intervals to collect detailed data on operational holdings in the country. The Centre was associated with the NIC for carrying out data entry and processing for the last 3 Agriculture Censuses.
Our strength is in our qualified and experienced faculty members and state of the art infrastructure. We focus on providing excellence in training, by conducting research and development activities, consultancies. In all training courses, our goal is to maintain a learner-centric focus towards producing competent professionals in Computer Science and Electronics and Communication technologies contributing towards the development of new technologies to achieve our Vision by contributing towards the welfare of entire mankind.
V. Krishnamurthy
Executive Director & Scientist 'G'​
NIELIT Kolkata
English