Director's Desk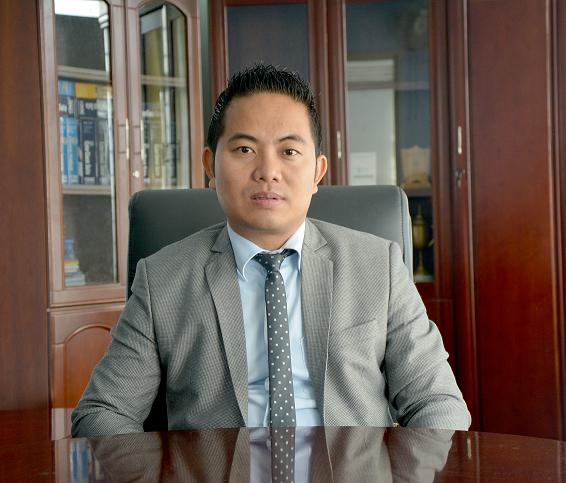 In pursuance of its mission to carry out Human Resource Development and related activities in the area of Information, Electronics & Communications Technology (IECT), NIELIT Kohima continues to carry forward the privilege of catering to the State in multifold ways. In recognition and commendation of its endeavors, NIELIT Kohima has also been declared as a Centre of Excellence in IT and Institution Partner for capacity building in ICT by the Government of Nagaland.
As is, NIELIT Kohima has been operating efficiently in delivering beneficial IECT training and education to the student community and job seekers alike by offering skill oriented courses to degree courses. This has helped facilitate the improvement of employment opportunities, IT facilities and availability of quality IT manpower especially in the State of Nagaland. Furthermore, such courses are delivered free of cost to the ST/SC category and more than 10340 students have been trained in IECT courses since its inception. 
With a view to remain need-based and diversified in its service delivery to the society, NIELIT Kohima also imparts the ITES/BPO and Soft Skills course. The same course has also helped train 401 women under the DoNER-sponsored Women Empowerment project. Also, under the Medical Electronics project, first-of-its kind provides repair and maintenance services to various government and private hospitals in the state. 
Under its Capacity Building program, NIELIT Kohima continues to diversely undertake ongoing, flagship projects with successful outcome so far. The e-Governance Project has covered government officials, youths and other denizens of the state within the domain of creating e-readiness and harnessing the advantages of e-Governance. The Cyber Security Project has been conducting crucial trainings and awareness programs on cyber crime and cyber security for schools and college students, and government employees. 
Furthermore, under R & D project, the Cyber Forensics Lab and Training Facility has been serving as the only training and a resource center which caters to the need of law enforcement agency of the state in solving cybercrime cases and other central and state government officers within its domain. The Centre aspires to become center of excellence in cyber forensics areas. 
Besides, the institute is also engaged in delivering other notable services viz. consultancy services, software development, research & development work, facilitating for conducting online examinations for nationalized banks and other State, central govt. departments in the state, implementing other  Govt. of India projects both as a separate and a partnering entity, etc.
This way, NIELIT Kohima caters to the need of government offices, law enforcement agencies and the need of the denizens of the state alike. And in its operation, it still strives to uphold the objective of penetrating into all the different strata of the society and hence, seeks to make its services accessible to all, regardless of geographical locations. 
English