निदेशक के डेस्क से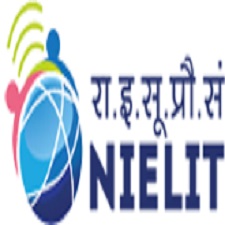 It is time to say some nice things about NIELIT as a pan India organization and NIELIT J&K, but that won't be without any conviction or logic. The turnaround has been due to the dynamism of leadership at the top and the collective efforts of staff all over the country. In J&K, NIELIT is the single largest IECT training and consultancy organization with its footprints across J&K.
It's emergence as the premiere IT-HRD organization has been quite phenomenal, notwithstanding the tough times it experienced in the past. As I am writing this piece, we are about to enter into an MoU with Education Department Government of J&K to establish Smart Class Room with Computer labs in over 450 Schools at an estimated project cost of over Rs 30 Crores in a period of 3 months. This will help in promoting e-learning in schools and proliferation of digital literacy in J&K .
 From an institute training less than 500 candidates about five years back, the Centre touches over 20,000 candidates annually. These include Government and Corporate Employees, Defence personnel Professional, students of technical institutes and general students. As part of the National Skill Development Initiative, Rural trainings in the areas of IT Skills, ITES-BPO, Repair and Maintenance of Electronic Equipments and ESDM project were initiated in J&K State. Newly elected Panches and Sarpanches of the state had their first brush with computers at NIELIT J&K through  IT-literacy programme BCC and completed the process by appearing in an Online Examination which was quite a novel experience for them.
Academic Linkages with Kashmir University, Jammu University, IIT Bombay, CISCO, ORACLE, C-DAC, ISEA, CERT-IN help us to offer a rich mix of  formal and non-formal courses. This includes MCA, PGDCA, O/A/B, CCNA, CCNP, OCA, OCP, CEH courses which have industry endorsements. Particularly vendor specific programmes have been found to be instrumental in enhancing the employability of the candidates.
 Recent interactions with IIT Bombay have brought fresh air and novel ideas into our academic programmes. Conduct of National Level workshops in open source tools, research methodologies etc has enriched over 200 faculty members and research scholars of around a dozen institutes. A new chapter of R&D activities has been initiated. In the first year itself, the Centre bagged two prestigious R&D projects: one of which is of immense importance to our ecology, wherein, a prototype for Monitoring of Water Quality of Dal Lake using Wireless Sensor Networks has been developed.
 As a recommendation of Parliamentary Consultative Committee on IT, NIELIT established Computer Forensic Labs both at Srinagar and Jammu and is part of ISEA (Information Security and Education Awareness) program. The labs developed under these projects are  being used to train personnel of Law Enforcement Agencies including J&K Police 
The Centre has played a pivotal role in offering consultancy to IT Departments, Govt. of J&K in the implementation of various projects like SWAN, SSDG under NeGP. It has conducted computer based type test of over 90,000  candidates  for employment on behalf of SSRB alongwith setting up of IT Infrastructure in various departments. 
From the employment perspective, our students have had an ample opportunity to be gainfully employed. The 100% employment records of the first batch of MCA pass outs along with the absorption of around 200 O/A/B Qualifiers in Rural Development Department and Labour Welfare Board in a calendar year bears testimony to the demand and preference of our students in the local job market.
We feel we have long way to go. This will be only possible by the continuation and sustained efforts put up by staff of this Centre, not to forget the guidance and the encouragement we get from Managing Director NIELIT, New Delhi. Infact, we would be sharing his vision of transforming NIELIT into an organization leading in Capacity Building Programs in niche areas like e-Governance, Computer Forensics etc.
We also envision raising the bar of our programs both qualitatively and quantitively by introducing formal enigineering courses upto M.Tech level and R&D Programs in cutting edge technology areas in near future. 


D.S. Oberoi
English