Message from Hon'ble Minister Electronics & Information Technology, Law & Justice (Chairperson, Governing Council)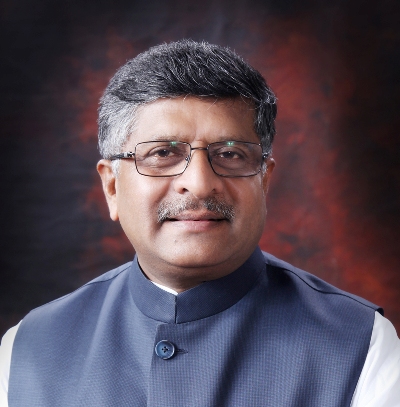 Technology has made giant strides and today India is sitting on the cusp of digital revolution, which is going to reshape the social, economical, political and the cultural landscape of the country. Indian IT and IT enabled companies have done remarkably well, all over the world, in terms of services and innovations.
The Government has embarked upon the ambitious 'Digital India' program, which is based on three fundamental pillars – to create digital architecture as a utility for citizens of India; to ensure digital delivery of services; and to digitally empower the citizens of India.
Digital empowerment refers to digital literacy and essentially means that people, who may not be literate, are trained to handle digital devices so as to take advantage of e-Governance and digital services and make a meaningful transformation in their livelihood. In this context, the role of NIELIT assumes greater significance. With its growing network of centres, including private training partners in the PPP framework, NIELIT is suitably poised to take forward the National Digital Literacy Mission (also known as DISHA) that aims to bridge the digital divide.
With the launch of 'Make-In-India', there is a need to ensure the availability of skilled manpower in the area of Electronic System Design and Manufacturing (ESDM). In Ministry of Electronics and Information Technology (MeitY)'s Scheme for Skill Development in ESDM which envisages the skilling of more than four lakh candidates over a period of 4 years, the role rendered by NIELIT in implementing the said scheme is appreciated. I am also happy to note that NIELIT has launched digital marketing courses for small and medium sellers, such as artisans and weavers, which would enable them to widen their business prospect by learning the nuances of using e-Commerce to market and sell their products.
In addition to the training programs, both in Formal and Non Formal sectors, NIELIT has taken up sponsored projects and consultancy work on behalf of Government departments and I appreciate the efforts of NIELIT in training youth including women, especially in mofussil and remote areas.
I congratulate NIELIT for its all-round growth and I wish the organization greater success in its endeavors.
English