From the Desk of Executive Director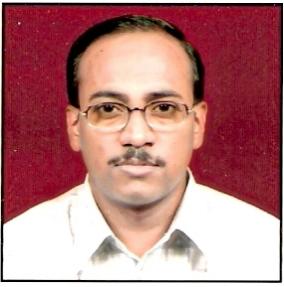 Welcome to NIELIT Delhi Centre​ !
Established as an independent Centre on 1st November, 2012, NIELIT DELHI CENTRE is located in the second floor, Parsvnath Metro Mall, Inderlok Metro Station, Inderlok, Delhi. 
NIELIT Delhi Centre is imparting training programs aimed at skill up-gradation and capacity building in emerging areas of Electronics and Information Technology like Android Application Development, Embedded System Design, J2EE, LAMP, .NET Technologies, Computer Networking, Linux Administration, and Multimedia & Animation. In addition to these courses, NIELIT Delhi Centre is also offering long term programs of NIELIT such as the O and A level Programs in IT, Computer Hardware & Multimedia. NIELIT Delhi Centre is also engaged in various development projects using web technologies/ client server environment.
NIELIT Delhi Centre has taken up' e-office implementation and training' projects for government offices in Delhi. It has also been providing various technical support services (including recruitment of manpower in the IT sector) to a number of Govt. Organizations. NIELIT Delhi Centre has been conducting online and OMR based examinations and performing evaluation for the recruitment/selection in a number of private and public undertakings. 
To optimally utilize the skill of our human resources and render quality service to the society, the Government of India has entrusted us with the implementation of the National Skill Development Program which is aimed towards empowering individuals with improved skills and knowledge to enable them gain decent employment in the Industry. NIELIT Delhi Centre is also involved in the implementation of various initiatives of the Govt. of India like Digital India, National Digital Literacy Programs, IT for Masses for Women and SC/ST Job seekers, Jeevan Pramaan, ESDM and e-Governance.
We are determined to improve ourselves to meet the needs and expectations of society with regard to the electronics and IT sector. As a team, we will continuously strive to provide quality services to our clients and skilled and competent human resource to the industry.
I would like to convey a message of appreciation to our employees, students, clients, and other stakeholders whose dedication and contribution has been the core & strength in the development of NIELIT Delhi Centre. I sincerely wish and hope that this culture of dedicated hard work, and spirit of teamwork will continue to flourish in the coming years and NIELIT Delhi Centre will grow to greater heights with lots of accomplishments in the years to come. 
I take this opportunity to welcome you to the NIELIT Delhi Centre website and look forward to mutually beneficial and fruitful interactions from a professional perspective in the coming years.
Dr. Sanjay Kumar Dhurandher
Executive Director
English