Executive Director's Desk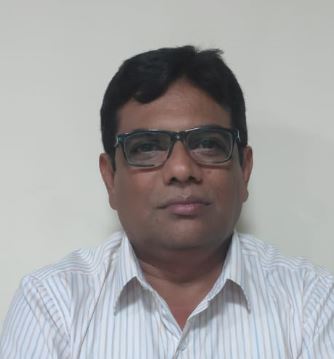 Welcome to NIELIT Kolkata, one of the oldest Centres among all 47 NIELIT offices in the country and a paradise of learning in the field of Information, Electronics and Communications Technology (IECT) resulting in Digital Literacy, Skill Development and Capacity Building towards a Digital Society.
Our Vision is "to be the leader in the development of industry oriented quality education and training and be the country's premier Institution for examination and certification in the field of Information, Electronics and Communications Technology (IECT)".
Since its inception in 2002, NIELIT Kolkata has established itself as a premier institution providing affordable quality education as per the job market requirements for candidates from all over India. Apart from these, we also offer customised courses for Government and Corporate clients. As a committed and dedicated institute, our aim is to provide quality computer training/services that exceed the expectation of our students. We offer various NSQF aligned Skill Oriented short and long-term courses starting from Digital Literacy courses (ACC, BCC, CCC, CCC Plus, ECC, etc.) to specialised courses (Data Science, AI, IoT, Multimedia and Animation Technology 'O' Level, ESDM, etc.) as per industry demand leading to skill development in the area of IECT.  Our Centre is also reaching out in rural areas by implementing the Capacity Building initiative of NIELIT for weaker section of the society, funded by Govt of India.
We have started a cluster of Centre of Excellence in new emerging areas for Future Skills PRIME capacity building projects (Blockchain, Data Analytics, AR/VR, Robotic Process Automation, Cyber Securities, IoT, etc.) of Ministry of Electronics and Information Technology (MeitY), Government of India. The basket of activities of NIELIT Kolkata is further augmented by the wide range of projects that it undertakes. NIELIT has demonstrated its capability and capacity to undertake R&D projects, consultancy services, turnkey projects in office automation, software development, website development etc.
The Kolkata Centre has been entrusted with execution of the national level project on "Computerization (software development and data processing) of Agriculture Census 2021-22" by the Department of Agriculture, Cooperation & Farmers Welfare, Ministry of Agriculture & Farmers Welfare, Govt of India, which conducts Agriculture Census in the country at five yearly intervals to collect detailed data on operational holdings in the country. The Centre was associated with the NIC for carrying out data entry and processing for the last 5 Agriculture Censuses.
NIELIT Kolkata is the implementing agency for the Govt. of India sponsored Training program in the area of Electronic System Design and Manufacturing (ESDM) in the state of West Bengal with the help of its Accredited Training Partners and thereby providing an opportunity to the youths of West Bengal for making their career in ESDM sector. We are also implementing training program for the youths of West Bengal under the project "Skill Development of youths in Aspirational Districts in area of IECT leading to enhancement in Employability". We are also implementing ST/SC job seekers scheme by Directorate General of Employment for SC/ST youths in the state of West Bengal with IT-O Level & CHM-O level courses.
NIELIT, being a key constituent unit of Ministry of Electronics and Information Technology (MeitY), Government of India, also undertakes a wide range of Upskilling / Reskilling and Capacity Building programs aimed towards supporting the initiatives of the State Government in IECT and related areas. It is, in fact, the preferred agency for rollout of Government initiatives on self-sustainable basis in areas ranging from skilling and empowerment of SC/ST, under-deprived, Women, weaker section etc; recruitment of technical manpower; R&D in IT and Electronics; Online services and many other technical related projects. Most of our courses are free of cost for eligible SC/ST candidates.
The institute provides quality education in online, blended and class room modes delivered through modern ICT tools. Our strength is in our qualified and experienced faculty members and state of the art infrastructure. We focus on providing excellence in training, by conducting research and development activities, consultancies. In all training courses, our goal is to maintain a learner-centric focus towards producing competent professionals in Computer Science and Electronics and Communication technologies contributing towards the development of new technologies to achieve our Vision by contributing towards the welfare of entire mankind.
Under the dynamic and visionary leadership of Director General, NIELIT in the last few years, has metamorphosed into a national institute of repute, scripting an extraordinary growth story, which can be rarely matched by other organizations.  I encourage you all to be a part of this growth story and explore all that NIELIT Kolkata Centre has to offer!
NIELIT Kolkata is fulfilling the dream of Atmanirbhar Bharath through advanced Science and Technology Training in the area of Information, Electronics and Communications Technology. Come, join the NIELIT Kolkata family now to transform your life; and explore a bright future ahead.
V. Krishnamurthy
Executive Director & Scientist 'G'​
NIELIT Kolkata
English