Message from Secretary, MeitY (Chairperson, Management Board)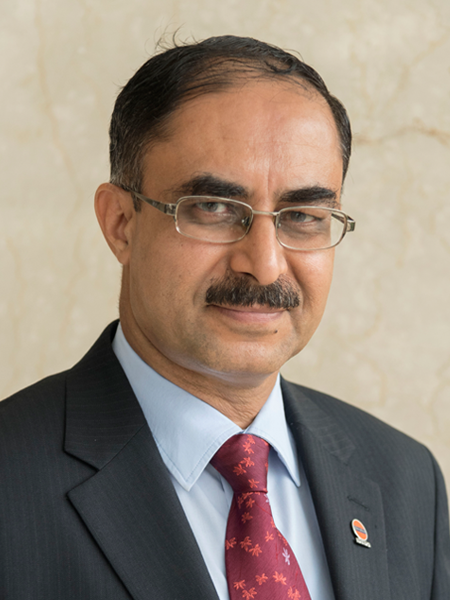 The Government of India has taken a number of landmark initiatives. The 'Digital India' programme is committed to take the cause of good governance forward, in both letter and spirit. Digital India is viewed as a 'game changer', from the perspective of delivery of pro-citizen good governance, with the synchronized and coordinated engagement of the entire Government.
As one of the most sustainable and dependable arm of MeitY, NIELIT has endeavored to lead by example through institutionalization of policies and best practices.  It has emerged as a key player in training related services. NIELIT courses are already known throughout India for its high standards of quality and these courses are also supported by an unfaltering and holistic system of examination at the national level.
I am happy to note that through proactive use of technology, capacity building and process re-engineering initiatives, NIELIT has made efforts to leverage its capacity and create synergy in the area of training and support services.  Also, in tune with the changing times, NIELIT has diversified and spread its wing by expanding its repertoire of activities. Recently, NIELIT has also taken up new capacity building initiatives in the areas of e-Governance, Digital Marketing, Cloud Computing, Big Data, IoT etc. e-Contents are being developed to usher in a new paradigm of learning.
I would also like to compliment NIELIT for its efforts to standardize its Short Term Courses across all NIELIT Centres. The Student Support Services have been also upgraded with the introduction of web based services and a Placement Portal has been institutionalized by NIELIT, which would facilitate the students to seek suitable employment. Such proactive measures are the need of the time and I am happy that NIELIT is introducing such features with the required sensitivity and vibrancy.
I congratulate NIELIT for its endeavor to spread IT literacy and education across the country. The efforts made by NIELIT in implementing various government schemes by scaling up its operations and leveraging its capacities, are praiseworthy.
The integrated NIELIT Website is a welcome step towards uniformity, dynamism and improved services for stakeholders and I wish NIELIT success in its future efforts.
English