Introduction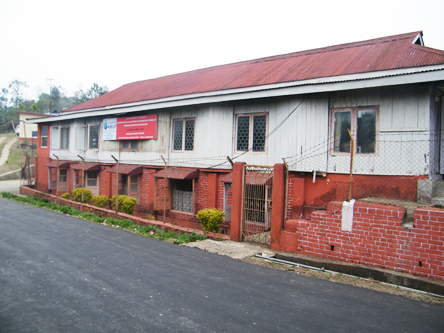 National Institute of Electronics & Information Technology (NIELIT) Extension Centre at Chuchuyimlang (formerly RIELIT) was established in the year 2006 in collaboration with Nagaland Gandhi Ashram, Chuchuyimlang in the Mokokchung district of Nagaland. NIELIT Extension Centre is an extension of NIELIT Kohima which is a unit of NIELIT (an Autonomous Scientific Society of Department of Electronics and Information Technology, Ministry of Communication & Information Technology, Govt. of India).
NIELIT Chuchuyimlang came into being mainly on account of persistent efforts of Nagaland Gandhi Ashram (NGA). The NGA had been exploring ways for several years to establish a computer training facility at Chuchuyimlang. These efforts yielded result when the founder secretary of NGA, Shri Natwar Thakkar approached the Honourable Prime Minister Dr. Manmohan Singh in the year 2005 to set up a computer training institute in commemoration of the completion of 50 years of service by the NGA. The Prime Minister warmly responded to this request and caused the concerned quarters to look into it. Due exploration and formalities by the Ministry of Communication and Information Technology were followed leading to the fulfilment of the objective.
This Centre has the best of infrastructure of the kind that is found only in the big cities. It caters to the local youths where more than 90% belong to one Schedule Tribe or the other who would not have had access to such a high class IT education at practically free of cost by virtue of their being mainly of Schedule tribe. This Institute is designed to be a Centre of excellence in the area of electronics and Information Technology. A special feature of NIELIT is that the Institute has a mix of formal and non-formal sector courses. Such a mix will provide opportunities for education and training in Computers and Information Technology and related disciplines not only to school pass-outs with Science and Mathematics background; but also to students with Arts, Commerce and Humanities and Social Sciences background. The latter will thus have the opportunity to join the non-formal sector courses in Computers and related disciplines.
English